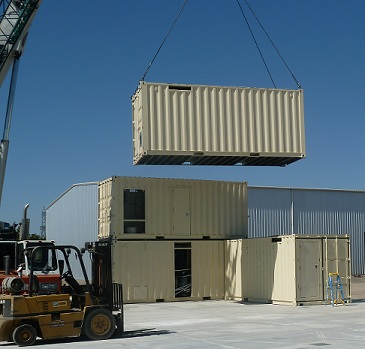 Located in the heart of the walnut production area in California, Dixon Ridge Farms continues to lead the way in organic farming and renewable energy installations. Increasing its commitment to sustainable farming and green energy, the farm recently added a second BioMax® System increasing its renewable electric energy production by 100 kW.
The BioMax® 100 System was delivered to the farm in September 2012, and is being prepared for commercial operation. A ribbon cutting ceremony is planned for November 2012.
The BioMax 50 and 100 Systems at the farm will work in tandem to provide both electric and syngas to the farm's walnut processing facilities. The syngas is directed to crop drying equipment, rather than the electric generation equipment, for about two (2) months out each year. The syngas displaces propane in the drying process, reducing costs significantly.
The Dixon Ridge BioMax®50 was installed in 2008 and has operated for more than 32,000 hours. The combined energy output from the 50 and 100 systems increase flexibility for the farm while significantly reducing energy costs.